Home /
News /
Non Revenue Water in Tabuk
On February 2020, AVK Saudi Valves (SVMC) were invited by The Trade Council of Denmark in MENA to a three-day tour in Tabuk city (Saudi Arabia) looking at cooperation opportunities within water distribution and treatment. 15-03-2020
The Trade Council in MENA were accompanied by Danish companies Aarhus Vand A/S, AVK Saudi Valves, Danfoss and GRUNDFOS who presented solutions within water distribution and wastewater treatment.
On the first day, the Ambassador of Denmark, Ole Emil Moesby, met with Head of Northwestern Sector of the National Water Company Eng. Ayman Y. Yamani and his team, along with Flemming Bomholt Møller, Project Manager at Aarhus Vand, Aya Assaf, Junior Commercial Advisor within water & environment and Mette Hoberg Tønnesen, Commercial Attaché. It was an engaging and fruitful discussions about the specific opportunities of increased cooperation between Denmark and Saudi Arabia in the water sector. The meeting was followed by a site visit to see parts of the water distribution system in Tabuk.
The second day of the visit to Tabuk commenced with a site visit to a sewage treatment plant. It was a great opportunity to share knowledge about wastewater and the ways to create more energy efficient sewage treatment plants (STPs). After the visit, a meeting was held by Aarhus Vand and the Trade Council representatives with the Danish companies where a summary of the plants visits were presented in order to look for opportunities and solution to reduce Non Revenue Water impacts and to increase the efficiency of the waste water treatment plants in Tabuk. AVK Saudi was represented by Abdulhadi Alqahtani, Area Sales Manager and Muhammet Hamad, Head of Product Management & Export Sales.
On the last day of the tour to Tabuk, a workshop was held where the Danish companies Aarhus Vand A/S, Danfoss, AVK Saudi, and GRUNDFOS presented their solutions and ideas to the National Water Company for reducing the amount of non-revenue water. Aarhus Vand A/S also presented solutions for how to create energy efficient sewage treatment plants.
The workshop was attended by the Head of the Northwestern Sector of the National Water Company Eng. Ayman Y. Yamani and his team. AVK Saudi explained the importance of using high quality pressure management design and equipment to ensure a healthy distribution system based on the critical points and the demand of the area. This includes but not limited to the use and the design of the right control valves, air valves and other solutions that can help in reducing the unauthorized water use and leakages. In addition, AVK shed more light on the importance of the fast reaction time when an accident or a burst happens and its big role in reducing the NRW.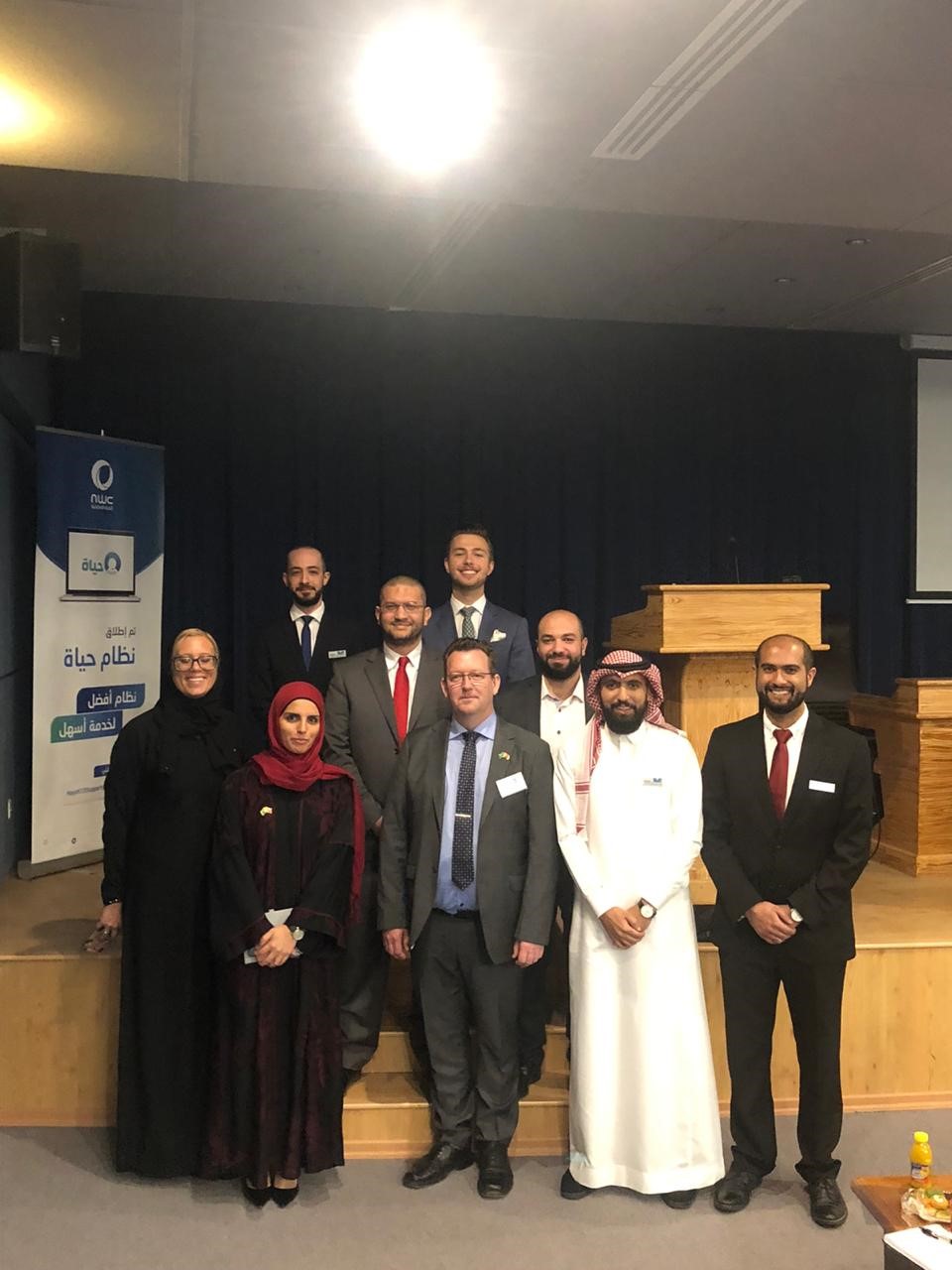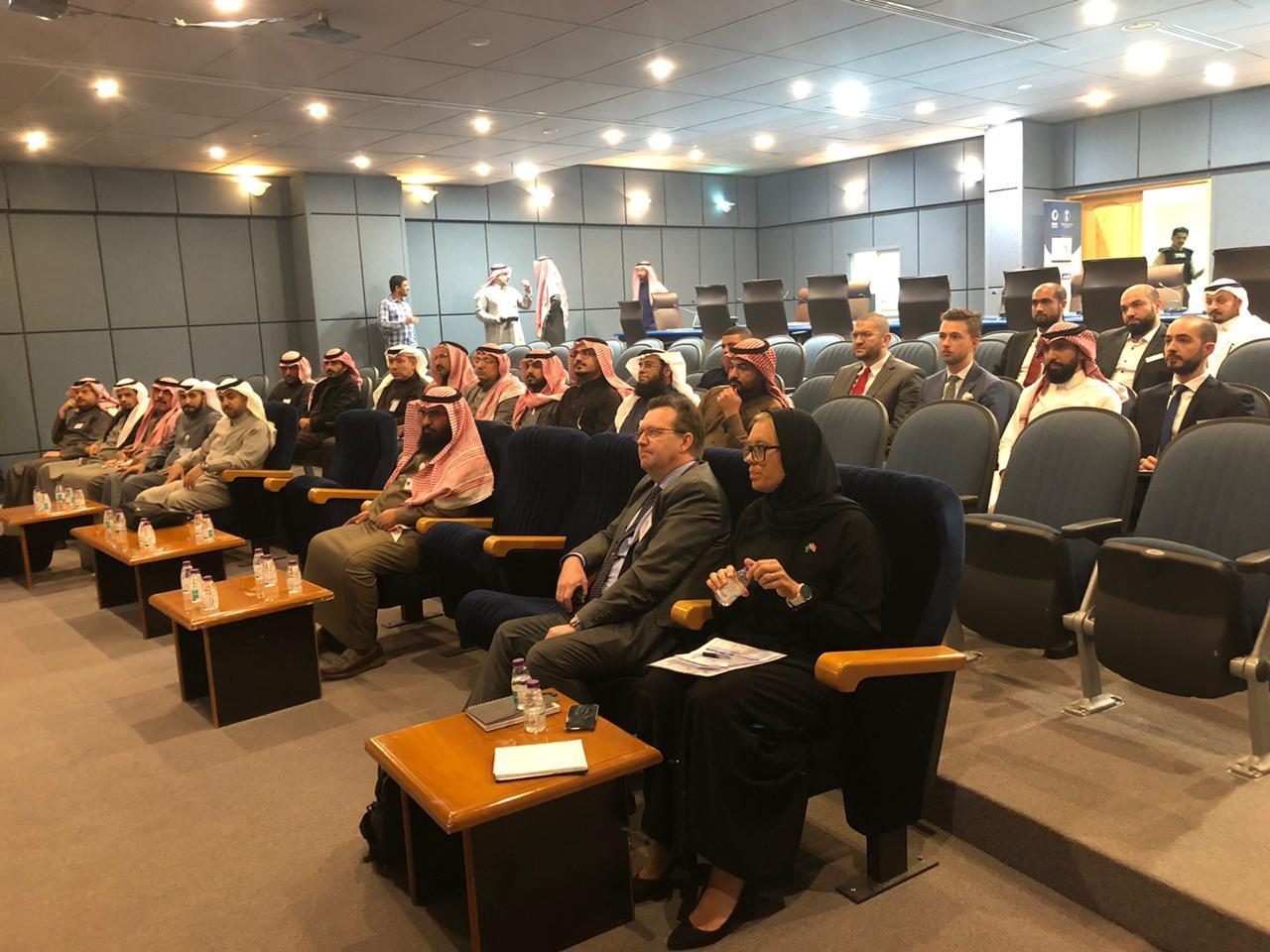 Water is a scarce resource and we need to consider, develop and operate every part of the water cycle as efficient as possible. AVK is playing an important role in the region to bring cooperation to the next level. We are pleased by the openness we have been met and hope this is only the first step towards a new public private partnership within the water cycle.